Your Lip Balm Guide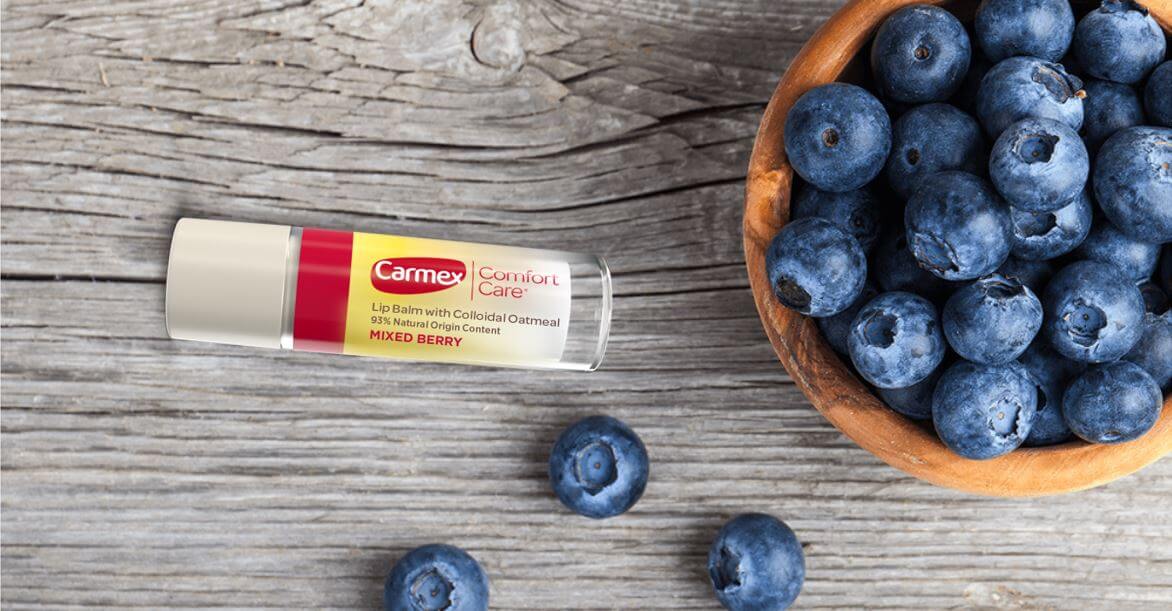 At Carmex®, we're all about comfort — that's us in a nutshell. If it makes your lips feel better, you know we've got it covered. But comfort can come in many different forms, and we figured you might have a few questions on which lip balm is right for you.
So we came up with a handy guide for when you should pull out Carmex® Classic, Comfort Care or Daily Care. Check out the below to see which one suits your needs right now.
Classic
Dealing with chapped lips? Then you want the original Carmex®, the jar (or tube or stick) that made us famous. It's the perfect partner for irritated lips and dry conditions. You can't go wrong keeping it Classic.
Comfort Care
Looking for a natural way to comfort your lips? Carmex Comfort Care® lip balm is crafted with natural ingredients*, so it's perfectly natural to fall in love with it. A soothing blend of colloidal oatmeal and cold-pressed, antioxidant-rich fruit seed oil, Comfort Care delivers long-lasting moisture to help restore lips' natural beauty. We created Comfort Care as a path to visibly smoother and healthier-looking lips. Looking to hydrate? This is the natural solution.
Daily Care
It's all in the name. Just like brushing your teeth or washing your face, add Carmex Daily Care® lip balm into your everyday routine. It's a catch-all to smooth, sooth and soften lips. Plus, our Daily Care flavors come with SPF 15 sun protection and are water-resistant up to 80 minutes, making it the perfect buddy for any activity. Pick your favorite variety — or mix and match — and enjoy a sweet burst of flavor each day.
*Carmex Comfort Care® is natural lip balm formula with artificial flavor.
Back To Blog