Why Our Fans Love Daily Care!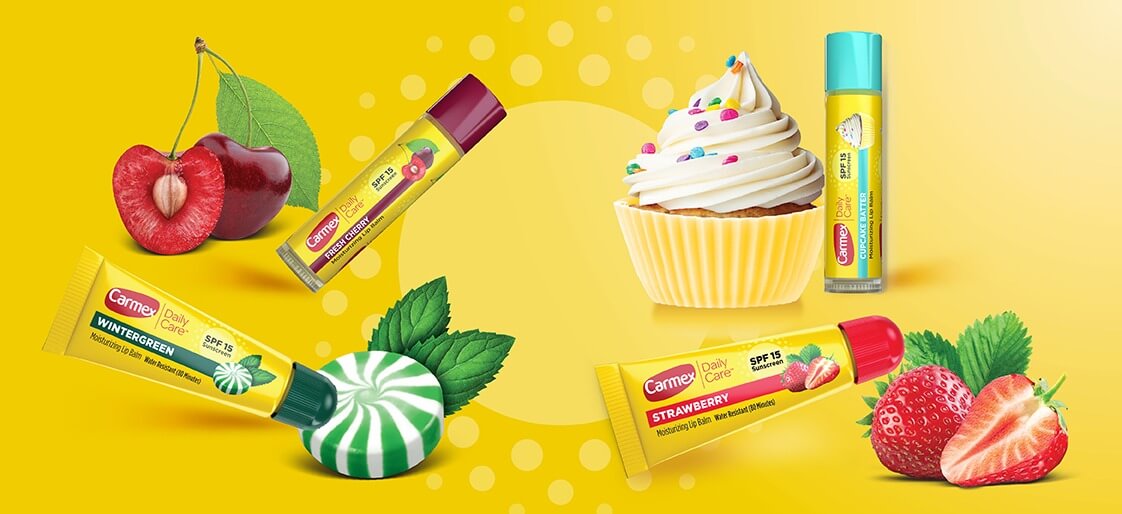 What our fans love most about the Daily Care line is the amazing flavor and SPF15. They always have a tube or stick in their pocket and love switching up the flavors.
Carmex Daily Care® moisturizing lip balms are bursting with delicious flavor and are specially designed to smooth, soothe and soften lips. These lip balms are formulated with SPF 15 sun protection and long lasting moisturizers to quickly relieve dry lips. Ideal for everyday use, Carmex Daily Care® lip balm is available in a variety of flavors for happy, healthy looking, moisturized lips all year round.
Fresh Cherry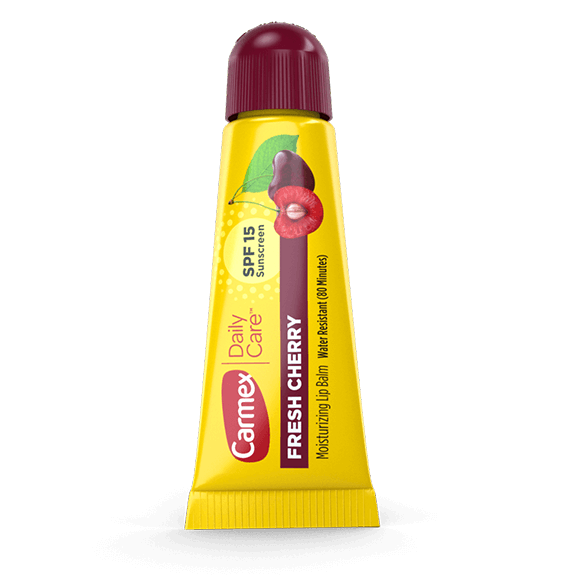 Treat your lips to a daily delight of lush cherry flavor.
"I Love it as much as I love dessert!" – miriampartyof5
Cupcake Batter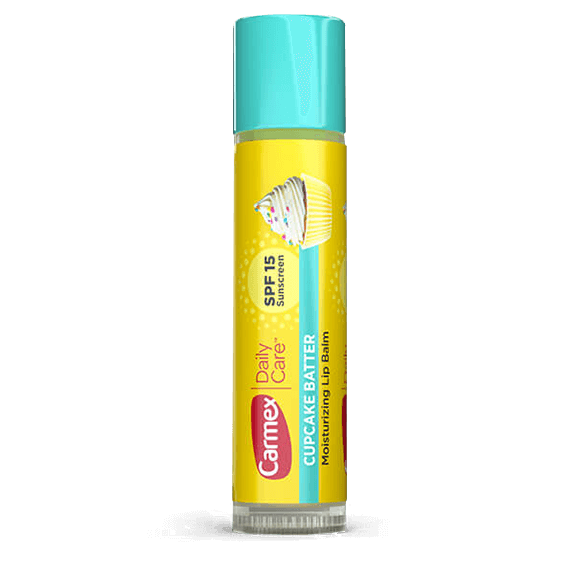 You know that fresh baked cupcake smell that lights up a kitchen? Carry that with you wherever you go.
"I have the cupcake batter one and I'm using it right now! Its amazing and smells so yummy!" – duck_duck_queen
Wintergreen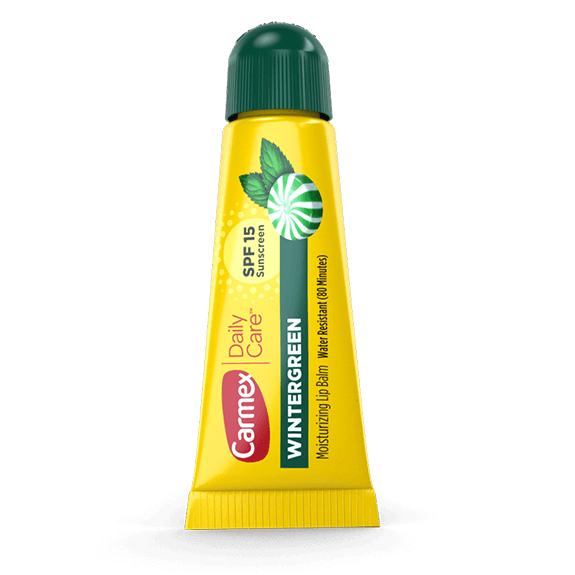 Get your daily dose of freshness with an invigorating burst of crisp mint.
"Love the Wintergreen. It is so winter refreshing." – autojane
Strawberry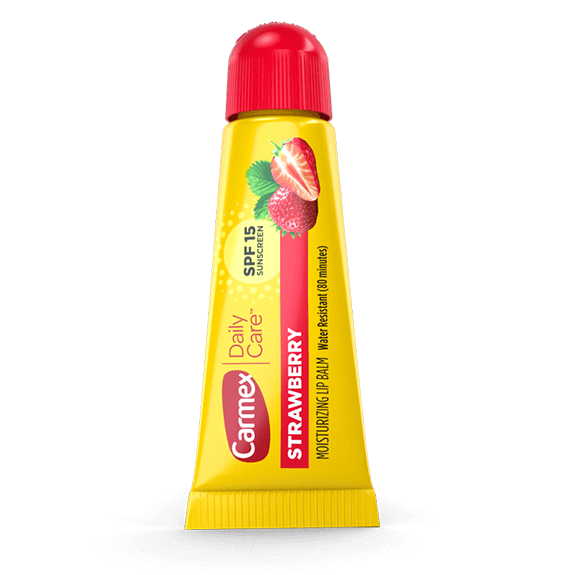 Enjoy a burst of sweet strawberry flavor, sure to brighten each day.
"This stuff smells soooooo good!!" – mikaylagraced
Variety Pack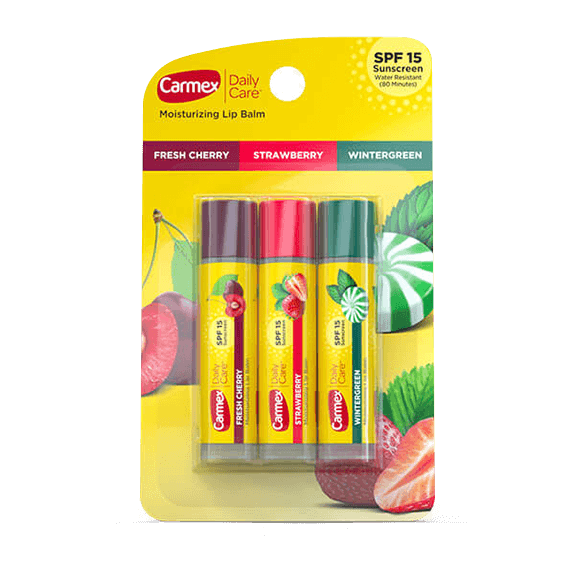 Variety Pack
Can't decide which flavor you want? Now you don't have to. Mix and match to suit your mood each day.
"Got mine 2 days ago! Cherry, strawberry, and wintergreen! Love them all!" – susiesticka
Product Directions
• Apply liberally 15 minutes before sun exposure
• Reapply after 80 minutes of swimming or sweating
• Immediately after towel drying
• At least every 2 hours
• Children under 2 years: ask a doctor
Uses
• Helps protect against sunburn (Higher SPF gives more sunburn protection)
Back To Blog