Make Way for Lip Balm 2.0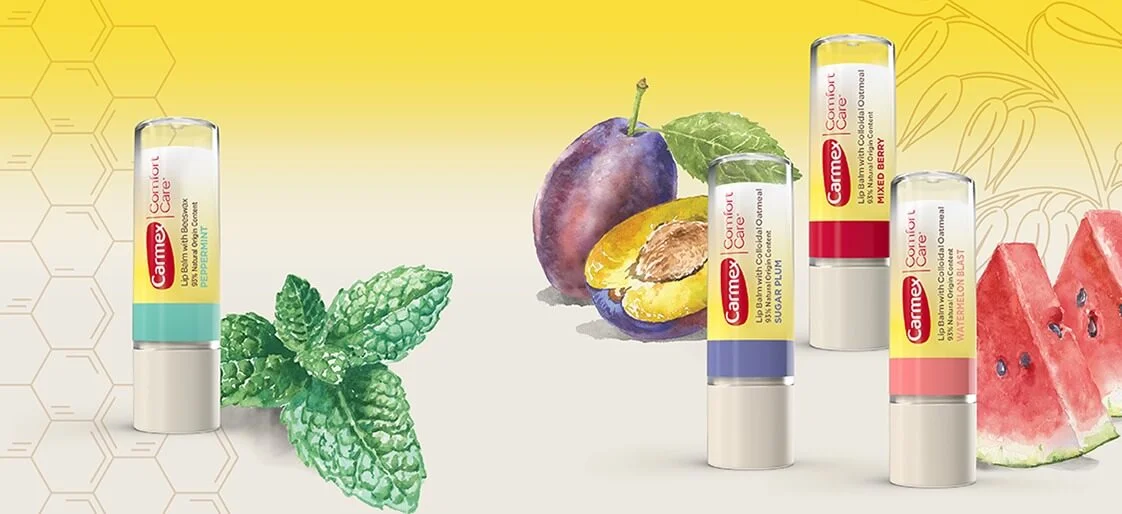 Our Classic products have been helping lips for over 80 years! We've expanded our product lineup from classic medicated lip balms into so much more, like our Comfort Care line! Why do our fans love these products? Three words… Soothing – Moisturizing – Nourishing
Carmex Comfort Care® lip balms are specially formulated with natural ingredients to provide deep soothing, long-lasting moisture and healthy looking lips. With antioxidant-rich cold pressed fruit seed oil, Carmex Comfort Care® lip balm is ideal for daily use year-round and offers a deliciously soft palette of nature's finest flavors. Carmex Comfort Care® is specially crafted to relieve dryness and soothe, smooth and soften lips.
• Unique blend of flavored ingredients and cold-pressed antioxidant rich fruit seed oil
• Helps defend against free radicals that accelerate the appearance of aging
• Free from Petrolatum, Parabens, Mineral Oil and Preservatives
• Visibly smoother lips
• Deeply hydrates
• Long-lasting moisture
• Softer, healthier looking lips
Mixed Berry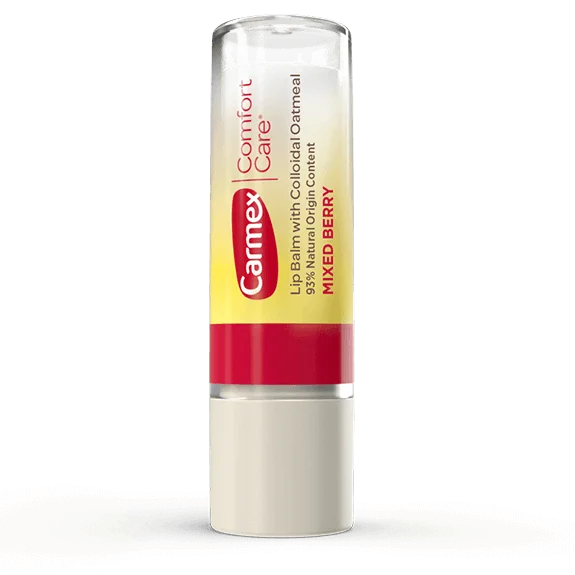 A lip balm crafted with the finest ingredients for marvelous moisture that leaves your lips feeling healthy and smooth.
"I have the mixed berry one and I'm in love with it. It is a true win it makes my lips smooth and it smells so good!!!" – dianeanderson2791
Sugar Plum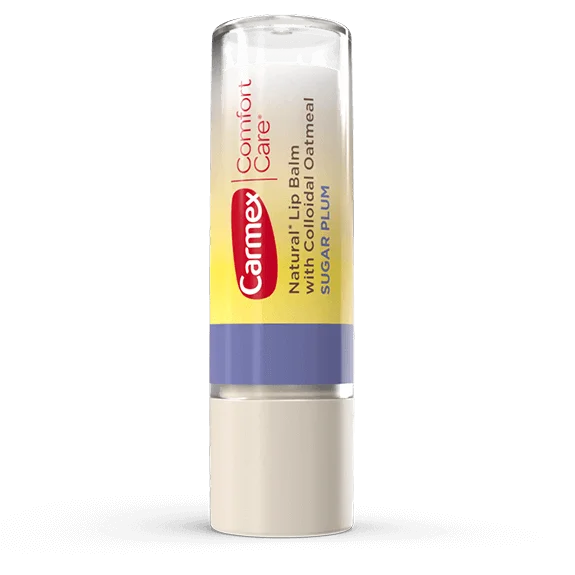 A natural pick-me-up designed with long-lasting moisture and quality ingredients to soothe dry lips.
"I use this one every night" – marciedavid76
Beeswax Peppermint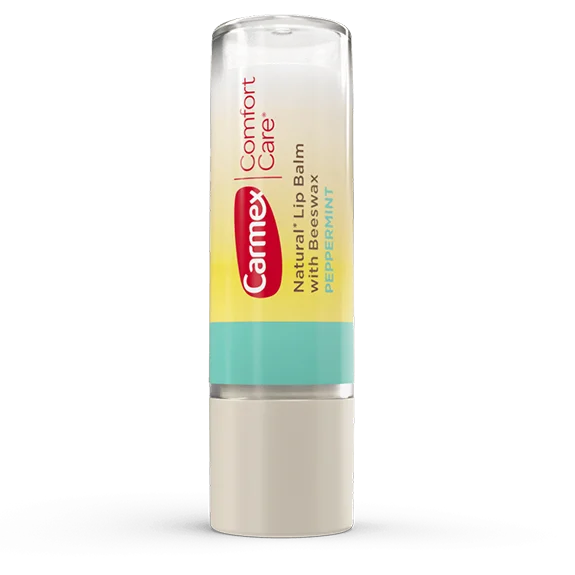 Treat your lips to a moisturizing touch of peppermint refreshment. Pretty smooth move!
"So refreshing! Finally, a beeswax lip balm I can afford!" – libbyO
Beeswax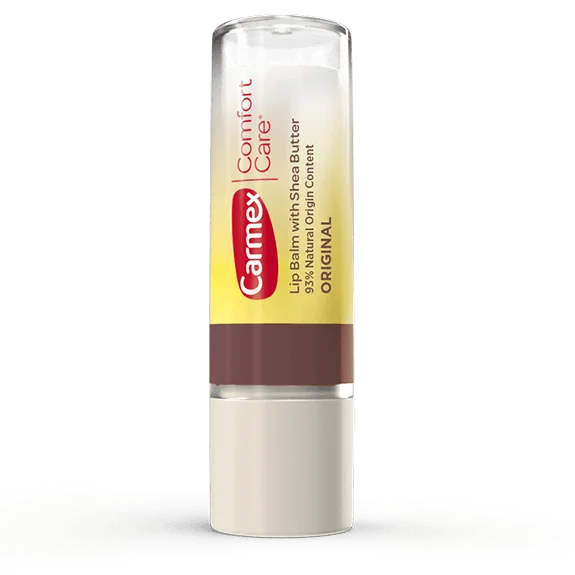 This unique beeswax blend will help your lips stay moist and visibly smoother. Thanks, bees!
"I've got it it's amazing. I 100000000000% recommend to get soft and smooth lips!" – sophiex2008
Watermelon Blast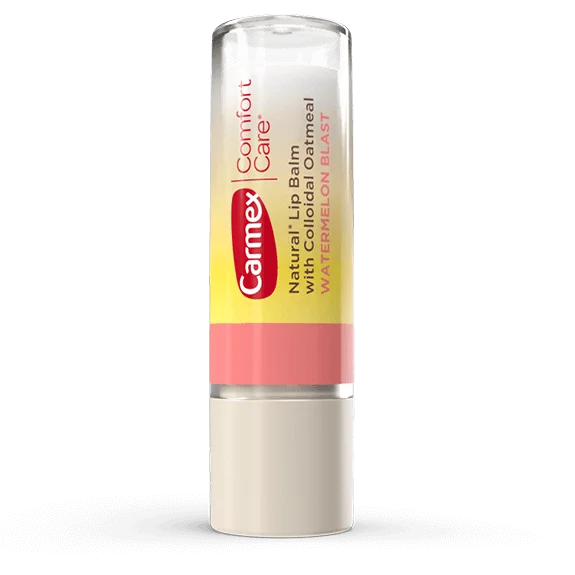 Help restore lips to their natural beauty with this combination of exceptional ingredients and watermelon flavor.
"I bought two. I love it & it smells so good." – Sammie.ybarra77
Back To Blog